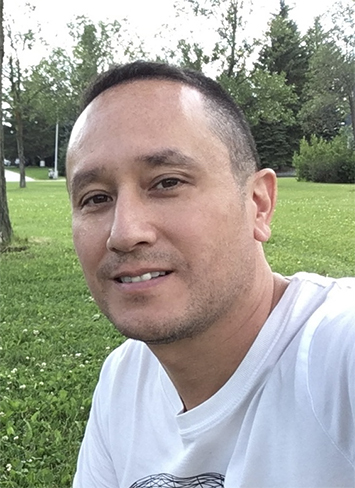 Patrick George Hannas
April 13, 1968
-
March 5, 2023
Patrick George Hannas was born in Edmonton on April 13, 1968, to Margaret and Nicholas Hannas. He is survived by his wife Elina, his mother Margaret, his brother Greg, sisters Patricia and Mary Anne, and nephews Benjamin, Kylo, and Ilya.
Pat dedicated so much of his life to serving in Edmonton, the city he loved so much. He was an active member of the Edmonton Police Service and always found joy in serving his community and helping his friends. Pat loved to play in Edmonton; enjoying the river valley, and seeking out cool experiences and restaurants.
Pat married the love of his life Elina and together with their two pugs, "the boys" Bret and Jemaine, they lived each day to the fullest. He died on March 5, 2023, doing what he loved, helping people. The impact Pat had on so many lives will live on...
Celebration of Life
March 18, 2023, 11:00AM
Gateway Alliance Church
13931-140 Street, Edmonton Alberta
"Of my friend I can only say this: Of all the souls I've encountered in my travels, he was the most…human." 
-       Captain Kirk, Spock's Funeral, Star Trek II