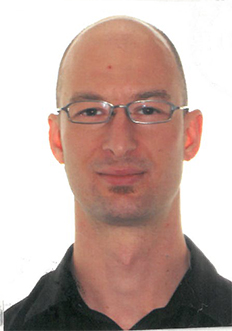 Paul (André) Babin
Born April 19,1978
Passed Away September 2, 2021 Edmonton, AB. at age 43
Paul leaves to mourn:
2 daughters: Gabrielle Babin, & Vivienne Babin
Melanie Murray (Micheal) & all of Melanie's family
Mother: Denise Thèberge (Ron), Step-father Jean-Pierre Thèberge (Kathy)
Brothers: Eric Babin (Nancy) Mathieu, Charlotte & Danica
Jonathan Theberge (Melissa) Carson, Cayden, Haylee & Ayviah Jacques Theberge (Sara+)
Biological Father: Yves Babin
Uncle: Denis Babin
Grandmother: Noëlla Bernier Babin
Paul my SON....It is so difficult to even imagine that you have left us. My second son, born in Montreal, P.Q., weighing 9lbs, healthy, vibrant and with all your fingers and toes, charming, and always smiling.
At the age of 4, we moved to Alberta, in my home town of Falher. Paul was raised with 3 brothers. Paul attended Ecole Routhier School in Falher, always a good student who loved to learned and excelled in all subjects. He later attended the francophone school in Jean-Cote, (Ecole Heritage) where he graduated. While attending school at Ecole Heritage, he had a teacher that was very tall, and Paul would always tell (his favorite teacher) Mr. Larry Lynch, that one day he would like to be as tall as him, 6' feet7"inches. Well, he did manage to even surpass him in height. Paul was gifted with the ability to learn easily, with not much effort. He was very patient, when it came to making puzzles, building Lego's, and solving the Rubic's Cube.
While growing up, he helped his younger brothers with homework. He was a mentor to his youngest brother Jacques, as they seem to have a lot of the same interests. He introduced him to the world of computers, science experiments, and his magic tricks. He wanted to become a magician, but he had natural teaching qualities.  He later developed a passion for photography.
His kind heart, easy going bubbly personality, made him fun to be around. He always liked to make people laugh. He also was my Mr. Fix-it. After he left home, he would come for visits and ask if I had anything to fix around the house: often I did and he was proud to be of help.
He moved with us to Fairview, AB around 1999, and about 6 months later he had a friend (Mike Belksma) offered him to come work at ABB Vetco Gray in Edmonton. This was the start of his career in the oil and gas industry. He worked in the shop, and learnt how to build oil heads. He loved this job. One day the whole office was upset due to a breakdown in the computer system. Paul said, 'I could look at it, and see if I can do anything, to help.' Help he did, he solved the problem and they discovered Paul's talent with computers. Soon after he was promoted to a desk job, with computers. The Calgary office got wind of this, and wanted Paul to transfer to Calgary. The boss said, 'whenever you are ready, that office door has your name on it.' He moved to Calgary and became a proud inside sale representative at Streamflo Industries Ltd. I was told he was one of their best employees. Although he loved his work, the GREATEST LOVE OF HIS LIFE were his DAUGHTERS, GABY and VIVI. He was passioned about teaching them all that he could, and broadening their horizons. When they were young toddlers, Melanie would make supper, and he would clean-up, take care of the girls' baths, and read them their bedtime stories. He was a loving father, and took pride that his daughters were going to be bilingual... opening doors for future careers.
In 2012 he came to me saying that he felt something different in himself, having difficulty experiencing happiness. He did not know what was happening to him.
This placed stress on the family life. It really was no one's fault, but in 2013 he suffered a breakdown. Normal working life became harder. The marriage broke down, and he was devastated. He battled a debilitating mental illness, 'bi-polar'
In 2020, he lost his job, then Covid-19 hit us all, he re-located to Edmonton to be close to his girls. Life became very difficult for him.
Family always encouraged him and tried to put hope back into his life.
He sadly succumbed to the illness, and passed away on September 2nd, 2021.
Anyone who knew Paul, will always remember him as an energetic, loving Dad who loved to laugh, cheer everybody, play tricks, and have FUN....
LIFE WAS SUPPOSED TO BE FUN!!! His life continues through all of our wonderful memories. We will miss you dearly, and one day, we will all be joined to be joyful and have fun again!
Rest in Peace until we are all together!
Ta famille qui t'aime pour toujours!
If friends and family wish, donations may be made to:
1: "Prosper Place" prosperplace.org/donate
csimpson@prosperplace.org
2: Cheque or e-transfer to
murray.melainelynn@gmail.com
RBC - RESP - Gabrielle Babin
RBC - RESP - Vivienne Babin