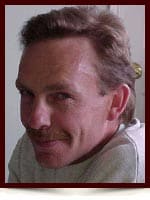 Paul Lillijord
Paul passed away from this life the evening of January 1st after a gradual decline in health.
He was surrounded and supported by his loving family and girlfriend during the last days of his life.  Paul was born in Edmonton, Alberta.
Paul is survived by his sister Donna, his two brothers Scott (Cathy), and Kevin (Tannis); his nieces Jackie (Kyle) and Kelly (Roger), and four nephews – Scott, Ben, Zack, and Jake. Paul is also survived by his long time girlfriend and soul mate, Sandy. Paul is predeceased by his sister, Marlene; his loving mother, Alma and father, Ben.
Celebration of Paul's Life
8:00PM Friday, January 9, 2014
Royal Canadian Legion Kingsway Branch
14339-50 Street Edmonton, AB
Memorial Donations
SPCA or Edmonton Humane Society