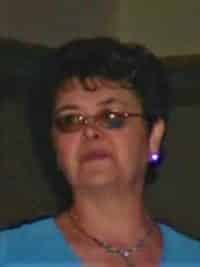 Peggy Anne Burneau
Peggy Anne Burneau (Coultis)
The family is saddened to announce her peaceful passing with her son James and her dear friend Christine by her side on November 21, 2019 at the age of 72.
Peggy was pre-deceased by William & Dorothy Coultis (parents), Mary & Carl Goodyear (sister), Agustave Burneau (husband) and other brothers and sisters.
Peggy is survived by her brother John (Emely), her 3 sons William (Heather), Gus (Kate) and James as well as many grand children, dear family and friends.
The family wishes to express appreciation to the staff of Venta Care Centre, Edmonton Cross Cancer and Angels Anonymous for the care and compassion shown to Peggy.
A special thank you to Pilgrims Hospice, it's volunteers Sue Leveille and especially Christine Eyre.
Memorial donations can be made to AngelsAnonymous.org in memory of Peggy Anne Burneau.