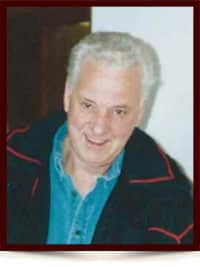 Peter Rodulf  Gronemeyer
July 31, 1944 to September 12, 2016
Peter  was predeceased by parents Karl and Edith and brother, Roy.  He will be lovingly remembered by wife Cathy,  sister Ruth, brother Klaus (Faye); children Brian, Dana, Chantelle and Marc, 11 grandchildren and 10 great grandchildren; as well as numerous nieces, nephews, great nieces  and nephews.
Born in Germany, Peter immigrated to Canada with his family at age 12.  He grew up in Edmonton AB where he became a journeyman painter/decorator.  In his spare time he was a hockey coach and played pool and shuffle board.    Peter  moved to Kemano and worked for Alcan.  There he became a volunteer firefighter, a ships mate on the ferry;  an avid hunter, fisherman, baseball player, bowler , snowmobiling, and gardener.   He built a cabin cruiser and spent many hours deep sea fishing with friends and family.
After leaving Kemano, Peter met Cathy Keenan in Edmonton and they moved to Vernon BC where he started Capet Painting.   He joined the Lions Club and continued his membership in the Legion for a few years.  Peter and Cathy loved to travel together, and enjoyed the many visits to relatives and friends.  Family and friends will never forget visiting their home in Vernon and hot tub parties.
They moved back to Edmonton in 2002 where  they renewed old friendships and were able to participate in family celebrations.  Peter volunteered with community organizations.  His last public appearance was cooking hotdogs for the children's Park Watch Mini Carnival this summer.
No matter where Peter  lived, the Edmonton Eskimos and the Edmonton Oilers were always his favorite teams.
"Petey" had a group of friends at the "Vous", his after work social stop, where  they all  shared a beer and a story.  Occasionally a win at the VLT'S would cover a round for everyone.   The "Vous"  was also a great place to unload the abundance  of vegetables that Pete grew in his garden.
After years of driving large older type vehicles he recently purchased a Mustang convertible.  For years he wanted to ride motorcycles but eventually enjoyed biking  through the kids and their biker friends and organizations.
In order to say goodbye and thank you to all his many family and friends he planned his Celebration of Life.
Date:     Saturday October 8th, 2016 4 p.m. to midnight.
Time:    4:30 to midnight
Service:   officiated by Peter Helton at 4:30
Place:  10425 – 152 Street Edmonton AB.  Canora Community Hall
Supper and festivities to follow:   Including D.J., karaoke and toonie bar.