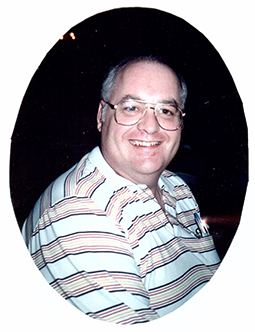 Philippe (Phil) Dubé
November 18, 1952
-
December 26, 2021
Philippe (Phil) Dubé was born in Edmonton, Alberta to Paul & Bernadette Dubé on November 18, 1952.  He was the middle of three boys, with older brother, Leo and younger brother, Claude.  Being a hard worker, he had many jobs while attaining his B.Sc. degree from the UofA.  He eventually worked for Transport Canada and NAV Canada for years, then retired early due to diabetic complications.
He had met Pat Dooley in 1989 at a Edmonton Tall Singles dance and made 3 large creative proposal signs to woo her.  They married in Dec 1990.  Over the span of five years, they were foster parents to six children until Phil's blindness closed their foster home.
But he didn't slow down.  Despite his continuing physical challenges, he and Pat travelled by car, cruise line and air, sold hundreds of books online, were involved with their Catholic parish and pro-life groups, and always the author, Phil wrote over 100 stories in several genres.  He self-published "Finders Keepers Detective Agency", which is still available today.
Phil's faith kept growing as his health declined.  In 2013 he moved to long-term care at St. Joseph Auxiliary Hospital and was involved in many of their group activities.  His book was read aloud at story night. Pat brought their cockatiel, Joey, to visit his fellow residents until Covid prevented these visits.
Sadly, with poor health, he was not able to fight off the effects of Covid in Dec 2021, passing away to the Lord on Dec 26 with Pat at his side.
He leaves many family and friends to grieve, predeceased by his parents and several aunts, uncles and cousins. Pat wishes to thank everyone who has helped alleviate her sorrow with prayers, gifts, cards and their presence.  In lieu of flowers, please have a mass said at any nearby Catholic parish for the repose of the soul of Philippe L. Dubé.