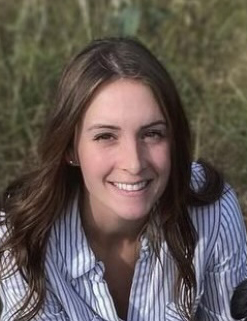 Quincie Ann Srogen
March 21, 1993
-
June 4, 2022
It is with heavy hearts that the family announces the passing of Quincie Ann Srogen on June 4th, 2022, near Rycroft, Alberta.  Quincie was 29 years old.
Quincie was the beloved daughter of Leslie Srogen and Greg (Rhonda) Srogen and sister of Kayle and Cassidy (Kyle) Srogen. Quincie is survived by her grandfather Hugh Allen, Aunt Ardene (Duff), Uncle Perry, Aunt Adele and cousins Jeffrey, Denelle, Jared, Charles, and families. She was predeceased by her maternal grandmother Audrey Allen, Aunt Kathy Allen and paternal grandparents Ronald and Phyllis Srogen.
Quincie was born in Fort McMurray on March 21st, 1993 but soon moved to Stony Plain where she grew up and graduated from Memorial Composite High School. Quincie was a spirited, lively child who grew to be a beautiful young woman. She was active in athletics, playing on the high school volleyball team as well as competitive club volleyball. 
Her love of children saw her graduate on the Deans List from Lakeland College with a Diploma in Early Childhood Education. She decided on a career change and again graduated on the Deans List as a Dental Assistant, her chosen profession at the time of her passing.
Quincie enjoyed spending time with her family, playing games, gardening and cross stitching. She loved the outdoors, hiking, biking and spending time with her beloved Ollie, her border collie.
Quincie will be greatly missed by her loving family, many friends and coworkers.
In lieu of flowers, donations may be made in her name to the Alberta SPCA. The family would like to thank all of those who have sent condolences and flowers.
 A private memorial will be held on June 21.