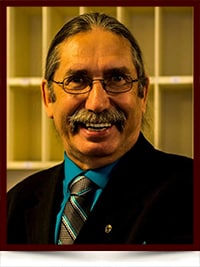 Randy Brown (Randall Earl Brown)
It is with sadness that we announce that on Friday, December 15, 2017 (Randall Earl Brown) Randy Brown, born August 28, 1953 passed away after a short, but intense, stay in the hospital.
Randy, a retired Informatics Technician with Canadian Transport and a grateful member of Alcoholics Anonymous spent his last 36 years being of service to others. He has been the giver of wisdom to many people, family and friends alike.
He is survived by his partner and supporter Lori Calkins, his former wife, best friend & confidante, Cheryl Brown-Maetche, his children Randall Brown and Rihanna Brown. his Brother Rick (Judy), sister Lori (Lloyd) and younger brother Shawn. Predeceased by his Father (Keith ) his brother (Ross) and his mother (Phyllis).
Randy will also be forever remembered by his numerous aboriginal brothers and sisters, his many cousins, nieces, nephews and extended family members. As a result of living his life with such love and generosity, he will also be missed by the hundreds of other lives he touched throughout his life.
Celebration of Randy's Life
Thursday Dec 21 2017, 1:30 pm
The Salvation Army Castledowns Church
12404 140 ave, Edmonton Alberta
Following his celebration there will be a feast gathering, pot luck style, we welcome anyone to provide a gift of food for the gathering.
In lieu of flowers, donations can be made to the charity of one's choice.
If you are wanting to contribute in helping, please call Cheryl Brown at 780 504 7588 or emailcheryl6868.cb@gmail.com