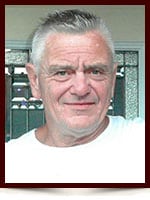 Randy MacLellan
1955-2016
Randolph James MacLellan passed away on April 16, 2016 at the age of 60.
Randy will be lovingly remembered by his children Robert (Sandra) and Crystal (Ryan); R.J., granddaughter Rayann, grandson Matthew; sisters Jeanne (Phil) and Susan (Daren) and extended family.
A memorial service will be held on Saturday May 14, 2016 at 2:00 pm at the Neighborhood Church, 5351-112 Avenue, Edmonton, AB.