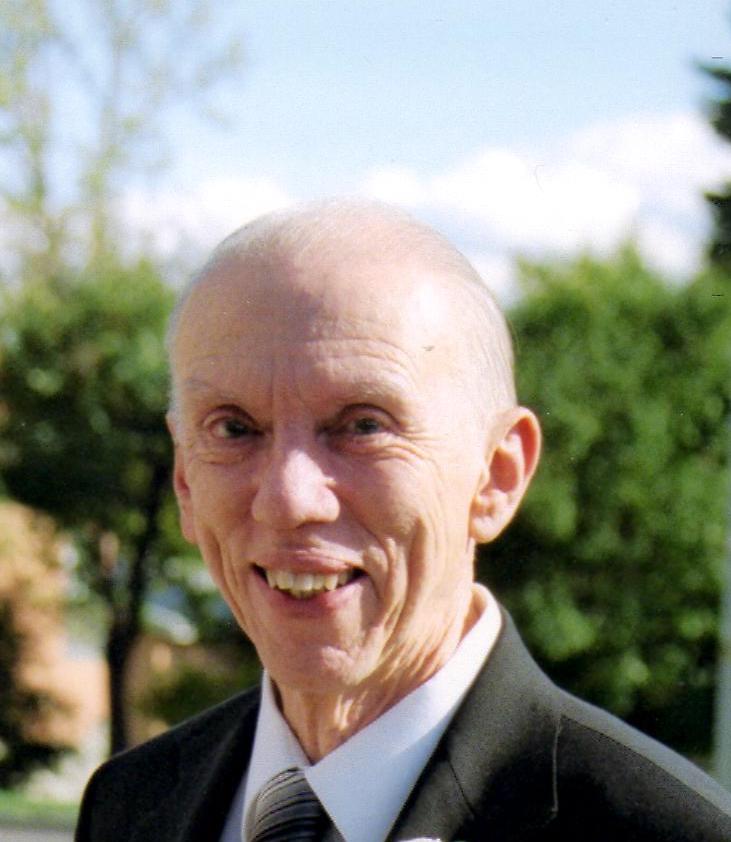 Rev. Robert Howard Lang B.A., B.D
May 23, 2021
-
December 5, 1929
Bob died peacefully at home, in his 92nd year.  He was born December 5, 1929 in Hamilton, Ont., the son of Harold Harding Lang and Caroline Esther Lang (nee Howard) and died May 23, 2021 in Edmonton, Alta.
Bob is remembered as a man with a strong faith, as a kind caring friend and with much love by his wife of 51 years, Barbara; his son Brian Harold (Tammy) grandsons Jeremy, Joseph, and Timothy of Abbotsford, B.C; his son Colin Howard (Tyler) and expected grandson of Fredericton, N.B. and grandson Gilbert of Sherwood Park.
He was predeceased by his brother Dr. Murray Lang and his sister Dr. Norma Lang, and is survived by  Marnie (Bill) Brehm, Beth (Paul) Cruickshank and Barbara Johnstone,     and their families.
Bob was ordained in 1958 and served in rural parishes of the United Church of Canada in Ont., Sask, and Alberta.  He then served with a group sponsoring refugee families (The  Order of St. Barnabas Refugee Society), where he was known as Mr. Bob, helping many arrivals settle into their new lives in Canada.
A celebration of Bob's life, led by The Reverend Canon Lorne Manweiler will be live-streamed Monday May 31 at 11 am at https://youtu.be/5SKo4pThzdQ. 
Memorial Donations may be made to St. Timothy's Anglican Church, 8420 145 St. NW, Edmonton T5R 0P2.
Bob wanted to say Thank you to all who supported, loved and cared for us during this life's journey together.