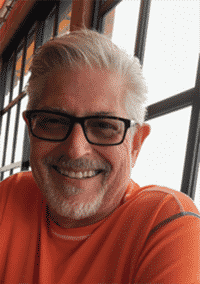 Richard (Dick) Donald Jacobs
On July 1, 2019 the world lost an amazing man who was loved by everyone who knew him. Dick had just celebrated his June birthday and was looking forward to a more relaxing life living in his new home with his wife Rita. His battle with cancer over the past nine years was extraordinarily courageous and we are all left heart-broken by the loss of a legend.
Dick loved life, family, his little companion Zoe, friends, traveling, camping and his work as a court reporter. He also loved coaching when Brandon and Taylor were growing up. He cherished all the friendships he made throughout his life and enjoyed reminiscing about some of those fun-loving times to anyone who would listen. He looked forward to all the big family gatherings and couldn't wait to celebrate birthdays with everyone. He really knew how to make you feel very special and loved. He also enjoyed spending time with his precious granddaughters Lily and Poppy who lit up his life starting the day they were born!
Dick had the opportunity during his 42 years of married life to live in Hawaii, White Rock, Langley, and Sherwood Park, all of which made his circle of friends grow even larger. He enjoyed traveling back to those special places along with going to Mexico and to their timeshare in Fairmont. Dick loved to travel, and Rita often found him on his computer planning out their next trip.
Dick is survived by the love of his life Rita, his son Brandon (Heather), his son Taylor (Ali) and his sweet little granddaughters Lily and Poppy who lovingly called him Ampa. Dick is also survived by his mother, June, sister Elaine (Jerry), brother-in-law Randy (Louise) and his nieces Erin (Derek) and Sydney (sons Jack and Henry). Dick was predeceased by his father Maury and in-laws Alex and Love Tomyn.
A Celebration of Life will be held on July 27, 2019 from 2:00pm-5:00pm (drop in) at Average Joes, 240-390 Baseline Road, Sherwood Park. In lieu of flowers, the family requests that donations be made in Dick's name to the Edmonton Humane Society, 13620 163 Street NW Edmonton, AB T5V 0B2 to honour his love of animals.
Dick will be missed in all the hearts that loved him.
If you wish to provide a personal message about Dick or to the family, please send all memories, stories and thoughts to Brandon at bjacobs@pihealth.ca.