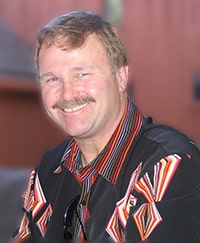 Richard Gale Hulbert
1955 - 2019
It is with great shock and profound sadness that we announce the sudden passing of our much loved husband, father, brother, and friend: Richard Gale Hulbert.
Rick Hulbert was a larger than life individual with an incredible zest for life. He was passionate, intelligent, articulate, headstrong, athletic, and loving. Rick loved playing rugby, camping in Jasper, canoeing, skiing, reading, enjoying time with his family and friends, and listening to music. Rick, also known as "Dancer" or "Squaredance", was a lifelong and founding member of the Nor'Westers Athletic Association. He was known as a warm and jovial character- always the life of the party. He was exceptionally well read and had a passion for music and literature. He often recited poems and sang songs at gatherings with friends and family. If Rick had an idea or something he wanted to do, there would be absolutely nothing that could stop him. He was a true legend, and those who knew him will never forget him.
He is survived by his loving wife Susan, his Sisters Nancy and Barbara (and her family), and his beloved children Mary (Francois) and Michael (Susie), and his little granddaughter Leah.
Services will be held at Ellerslie Rugby Park (11004 Ellerslie Rd SW, Edmonton, AB) on March 24, at 2:00 p.m. In lieu of flowers, the family requests donations may be made to the Edmonton Public Library or to the Nor'Westers Athletic Association.