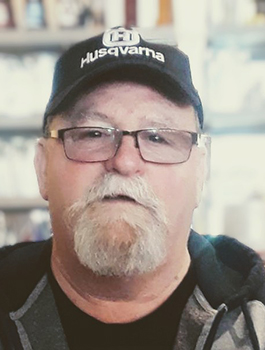 Richard ("Rick") Lee Langille
March 10, 1953
-
March 3, 2022
Richard ("Rick") Lee Langille, aged 68, passed away on March 3, 2022 at the University of Alberta Hospital. A long-time resident of Spruce Grove, Alberta, Rick was born on March 10, 1953 in Truro, Nova Scotia. He is survived by his wife of 47 years, Debbie Langille (nee Stewart); his children Karla (Shane), Kristina (Clinton), and Kimberly (Dwayne); grandchildren Kailey (Stefano), Corey, Jordan, Kyle (Hunter), Bayley, Payton, Chelsea, Autumn, Josh, and Emma; great-granddaughters Mia and Oakley; and siblings Clayton (Vicky) Langille, Cathy (Greg) Varsava, Kenny Langille, Pattie (Gary) Therrian, Kevin Langille, Lisa (Adam) Smith. Rick is preceded in death by his parents, Evelyn Joyce Langille (nee Burch) and Maynard Richard Langille; and brother, Paul Langille.
Rick lived a colourful life, first moving to Barrie, Ontario, where he met Debbie. The couple moved to St. Albert, Alberta in 1975 where the couple built a life, later settling in Spruce Grove, Alberta in 1980. Rick was known for his contagious laugh and generous nature which is aptly reflected through his many years of raising money for, feeding, and donating to those of no fixed address. Rick will be best remembered by his grandchildren for his unique nicknames given at birth and his hilarious, often vulgar, jokes.
No funeral services will be held and a celebration of life will take place in July 2022.
In lieu of flowers, please send donations to the Alberta Heart and Stroke Foundation.