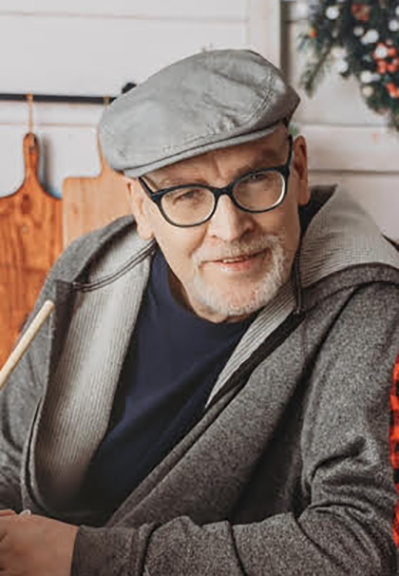 Robert Henry Sharrock
January 16, 1954
-
August 12, 2023
Robert, fondly known as Bob or Rupert, passed away on August 12, 2023, after a ten month battle with stage four cancer. This was not Robert's first experience with cancer, however, as he fought many serious health conditions including prostate cancer, for many years prior to this diagnosis. Though, despite these physical difficulties, he never let any ailment define him.
Born in Manchester, England, in 1954, to his mother Leah Sharrock, Robert held his British culture very close to his heart. Although he spent many of his younger years on the farm in Rimbey, Alberta, then settled in Edmonton, he never lost his taste for English literature, music, and television. He loved life and its simple pleasures. He treasured the gift of reading a good crime novel, listening to Paul McCartney, going for long walks outdoors, watching movies, spending time at the lake, where he had many beautiful memories shared with his dear friend Carol Lee Rankel and friends, and most of all being a proud and doting Papa to his two grandchildren.
Bob spent many years working to help others with difficulties. He was a health support worker who provided in-home respite work to seniors and those with physical disabilities. He also worked as a security officer with Gaura World, where he took pride in ensuring safety for those he served. Later in his life Robert volunteered, and received accolades, with the Canadian National Institute for the blind. He valued productivity, and believed that keeping busy and making constructive use of one's time, especially if that entailed helping others, was of utmost importance. His positive attitude, excellent sense of humour, and sincerity came through to all those whose lives he touched. He was supportive, encouraging, and genuinely cared to listen and offer words of wisdom to those that needed it.
He is survived by his daughter Serena (Micheal), grandchildren Everly and Pierce, and ex-wife/dedicated long-time friend Rose Marie. He will be deeply missed by his close friends and family who loved him so very much.
In lieu of flowers, please consider donating to the Alberta Cancer Foundation through https://www.albertacancer.ca/donate/.