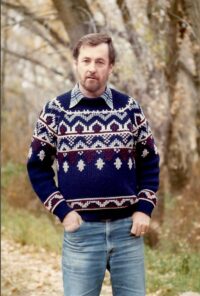 Robert James (Jim) Hawley
January 7, 1939
-
September 13, 2022
It is with grief that we announce the loss of our beloved Robert James (Jim) Hawley on September 13, 2022.
He passed away peacefully without fear surrounded by love and family at Fort Saskatchewan Hospital, Alberta.
He leaves behind his loving wife Isabelle, son Robert, sister Margaret (Charles), brother-in-law Joseph, nephews Richard and Paul, and nieces Kelly (Chris), Patti (Bruce), Jody (Eugene).
He is also survived by Great Nephews, Liam and Nolan, Alex and Dilan, and Great Nieces, Lauren, Kirsten (Matt), Kellsie and Kailee.
He was predeceased by his sister Helen.
He will be missed by many other family members, friends, and previous colleagues.
Jim was born in Montreal, Quebec. He quit school early, but became accomplished with a driven force to get his education. He joined the U.S. Army and became an MP, where he traveled and was stationed in Hawaii, Germany, Texas, and Mexico. He received and credits a lot of his education through the U.S. Army. While living in Chicago, he was an ambulance driver where he was fond in telling his little story about meeting Al Capone's brother, and taking two nuns on a tour to view the city's famous Christmas lights.
He had various positions with his Masters in Social Work from George Williams College, and working for Corrections Institutes in Lethbridge, Medicine Hat, Fort McMurray and finally Edmonton, Alberta where he established roots.
Jim continued on with his education, receiving Dr. of Theology from Anderson Theological Seminary in Camilla, Georgia, Dr. of Christian Counselling from Anderson Theological Seminary in Camilla, Georgia, Master of Education from Montana University System, Master of Arts from University of Texas at El Paso.
His passion was research and had an extensive database of over 10,000 records where he collected church history, native culture and a resource for social work. He volunteered in various churches, wherever he was needed, counselling or friendship but always with a cup of coffee and maybe a doughnut or two. He enjoyed watching Edmonton Elks football and Montreal Canadiens hockey games but only if his teams won otherwise became mighty vocal. Losing at board games also meant a vocal event. Most walks were included and enjoyed with his old fashion aromatic tobacco pipe, while his pockets were filled with doggy treats. Vacations to various destinations meant what treasures will be found in a bookstore or garage sale. He loved planting his flower beds and the more colour, the better. Although he was messy in the kitchen he loved to make his shepherds pie and steak and crab. Another fondness was his music, always being played in the background, whether it be German folk music, Bob Dylan, Pete Seeger, Alan Jackson, Christmas carols, country gospel, or international artists.
Family and friends have expressed the thought that Jim was admired so much as the wonderful "people person" he was.... and marvelled at the way he was "built" so special, so as to want, and seek to be involved and help people the way he did.
Many heartfelt thanks to Fort Saskatchewan Hospital doctors, nurses, staff, family and friends.
Arrangements will be made at a later date.