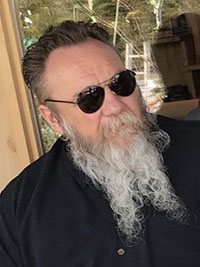 Robert Joseph Bubley
Oct 13, 1954 - June 24, 2020
On Wednesday, June 24th at 11:40am Our Robert passed away suddenly of a Heart Attack in Pigeon Lake at the age of 65.
Robert will be lovingly remembered by his Wife Donna Bubley and His Five Children. Jaycne (Tomomi) Bubley & His Children, Oaks, Apple, & Maple; Jacqueline Bubley (Chris Scott & Children); Chantelle ( Dion) Chrapko (& Children); Vanessa Bubley & Her Children; Ethan, Nathaniel, & Janie; and Elizabeth Bubley (Ghanem Elkadri). He has also left behind his two brothers, Barry & Dwayne and their Families, His Step Mother Barb Morgan, as well as numerous extended Family and Friends.
Robert was predeceased by his parents, Joseph & Isbell and his Brother Glenn, Brother Harvey Bubley and sister Sharon Lukow.
A Celebration of Life will be held on July 12th, 2020 in Memory of Robert.
Dad will be Deeply Missed and Remembered Every Day. Forever in our Hearts.