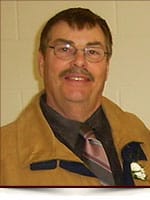 Robert Lafond
Remembering Robert Bernard Lafond
"Memories are God's art, and in your passing
we now hold a masterpiece"
God bless and keep Robert "Bob" Bernard Lafond who was born on Thursday, December 12, 1946 in Belleterre, Quebec and joined the angels in heaven after a peaceful passing on Sunday, April 6, 2014 at 8:15am in Edmonton, Alberta.
Robert is predeceased by his father Maurice, mother Lucienne and younger brother Jean. He is lovingly remembered and survived by his dear wife Sonja, children Viktor (Joanne), Michelle (Mark), Robert Jr. (Gail) and Sylvia (Jo), grandchildren Justin, Rachel, Alexa, Brandon and Eli, siblings Luc (Francoise), Claude (Bonnie), Alain, Ginette, Diane (Yvon), Denise (Rolly), Nicole, Renee, Serge and Daniele, as well as several nieces and nephews and numerous close family members and friends.
Reverend Patrick Baska will celebrate a Memorial Mass on Friday April 11 2014 at 10:30 am, at St. Edmund Catholic Church (13120 116 Street). If so desired donations may be made to Alberta Cancer Foundation (710-10123 99 Street NW, Edmonton AB, T5J 9Z9).