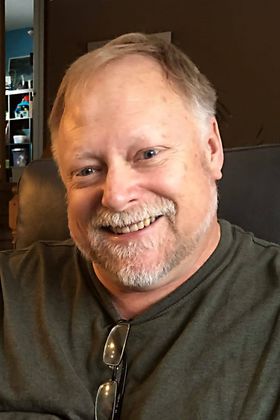 Robert Peter Emmerzael
It is with great sadness that the family of Robert (Bob) Emmerzael announce his passing on October 31, 2020 after an incredible battle with cancer.
He is warmly and lovingly remembered as someone who cherished spending time with family and doting on his grandkids. He always enjoyed sitting by a campfire, listening to music, driving his Westfalia (Westie), traveling abroad, and having a meaningful conversation. He was known for his soft heart and ability to make you feel heard.
He is predeceased by his parents Peter and Evertje Emmerzael, as well as his son Jonathan Emmerzael. He is survived by his loving wife Hetty Emmerzael, children Stephanie (Shaun) Scade, Kristyn (Mazi) Emmerzael, David (Lisa) Emmerzael, Breanna (Andrew) Scholotiuk and five precious grandchildren, Neko, Ari, Arlo, Levon and Guilon. He is also survived by his siblings, Fred Emmerzael, Bill Emmerzael, Barb Winkler, and Marlene Van der Boor, along with his many nieces, nephews, in-laws, and friends.
Due to restrictions of COVID we are limited in our ability to gather. We plan to have a campfire going over the next few days and hope that we can gather around it in his honour. Please feel free to reach out if you would like to stop by and share a story or memory of Bob.
On Friday, November 13, 2020 at 10:00am you can tune into CKUA Radio Network (94.9fm) for a one-hour program dedication during Mid Morning Mojo with Baba in memory of Bob Emmerzael. We can enjoy his vast musical tastes all together.
In lieu of flowers, donations can be made in Bob's name to the Cross Cancer Institute at https://www.albertacancer.ca/donate/ or to his sponsored hour of music on the CKUA Radio Network at www.ckua.com. Details of an online tribute will also follow.