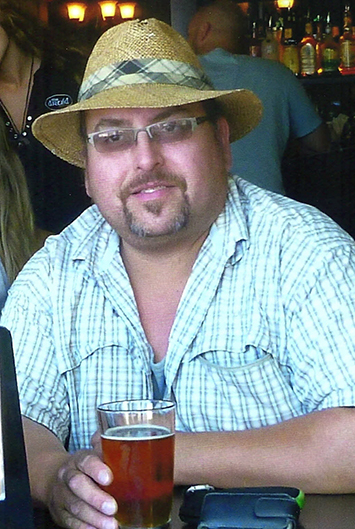 Robin Bruce Stashko
April 15, 1966
-
January 24, 2023
In Memory of Robin Bruce Stashko – April 15, 1966, to January 24, 2023 Bruce was diagnosed with cancer in late 2017 and was vigilant in researching ways to try and treat the cancer which was slowly taking over his body. Bruce remained optimistic and strong, not wanting us to know the pain he was in right up until his passing in the early morning of January 24,2023.
Bruce was the youngest in our family and excelled at an early age in school, athletics and later in his work ethic. He had many interests, and enjoyed fishing, stamp and antique collecting, treasure hunting and working on cars. He was very creative, an avid reader, and researcher on many subjects. Bruce was also a great cook and foodie as he always knew the best places to grab a bite. Bruce was always willing to lend a hand, share his knowledge when asked and was strong in his spiritual beliefs and on life and how everyone should be treated with respect, dignity and fairness. He was a loving, generous brother, uncle and a loyal friend to many, and he will be greatly missed by everyone.
Bruce was predeceased by his parents Louis and Mary. He is survived by his siblings Janice (Malcolm) Saunders, Glen Stashko, Brian Stashko, Alex Barore, Michael Barore, and their families as well as many relatives and friends.
A memorial service will be held on February 21, 2023, at 2PM at Sacred Heart Church of the First Peoples – 10821 96 Street NW Edmonton AB.