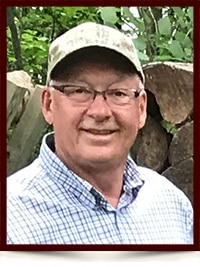 Roger André Royer
February 25, 1949-November 4, 2017
Roger André Royer ended his battle with cancer on November 4, 2017 at the age of 68 years. Left to cherish his memory is his wife and soulmate, Madeleine, his three children: Ivan, Nicole (Jerry) Chamberlain, Deanne (Tony) Fairfield, and eight precious grandchildren.
A celebration of life will be held at St. Vital Church in Beaumont on Friday, November 10, 2017 at 1:00 pm.
In lieu of flowers Roger's charity of choice is Mindful Hearts for the Winnifred Stewart Association, 11130-131 Street, Edmonton, AB T5M 1C1 or info@wsaf.ca
After the celebration, please join us for fellowship and refreshments at Le Rendezvous Seniors Centre at 5204A-50 Ave, Beaumont.