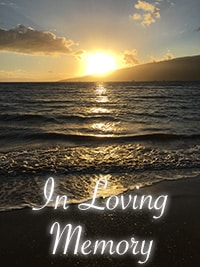 Ronald Brian Olekson
November 15, 1949
-
November 22, 2022
It is with saddened hearts the family of Ronald Olekson, of Edmonton, AB, announce his passing on November 22, 2022 at the age of 73 years.
Ronald leaves behind his siblings: Richard (Trudy) Olekson, Rudy (Marilyn) Olekson, Dennis Olekson, Shirley Ternowsky, Debra Fontaine, and Dwayne (Jodie) Olekson along with extended family and friends.
Memorial Donations may be made in Ronald's memory to the Cross Cancer Institute (11560 University Ave, Edmonton, AB T6G 1Z2).