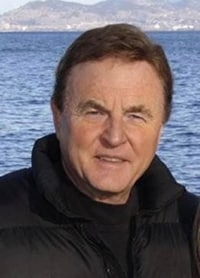 Ronald Bryan Finch
Ron passed away on February 16, 2020 surrounded by his family and knowing he was loved by many. His warm, caring spirit will be remembered by his cherished wife and best friend Lynne, his beloved children Corey, Regan (Carmel) and Kassidy, his sister Linda Alloway (Brian), brother-in-law Richard Arth (Bunnie) and his nieces, nephews, great and great-great-nieces and -nephews that he adored; they share an abundance of memories of a life well lived.
A celebration of Ron's life will be held at 2 pm on Saturday, March 14, 2020 at the Elizabeth Finch School (13815 - 160 Avenue NW, Edmonton, AB).
In lieu of flowers, to celebrate Ron's love of art and literature, donations can be made to the Elizabeth Finch School to support its literary and art programs.