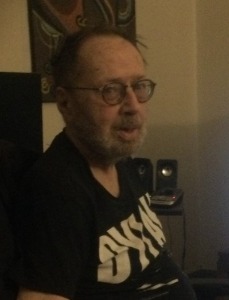 RONALD (RON)WALTER REITZEL
January 8, 1958
-
December 8, 2022
Ron passed away suddenly on December 8,2022.
Ron will be lovingly remembered by his wife of 21 years Miriam Rose Munn as well as relatives and close friends.
He was predeceased by his father Vernon Eugene Reitzel, mother Lillian Mary Reitzel, his brother Cliff, and brother-in-law
Art.
Ron wrote poems, loved music, dancing, singing, acting, The Beatles, and Marilyn Monroe.
He was a dear heart and irreplaceable.
In lieu of flowers please donate in Ron's name to Cross Cancer Institute, University of Alberta Hospital, Royal Alexandra Hospital, Misericordia Community Hospital,Grey Nuns Community Hospital, and General Hospital.Many thanks for saving Ron's life a number of times.