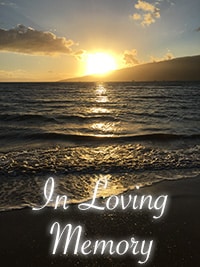 Ronald Wolsey
It is with profound sadness we announce the passing of Ron Wolsey on November 6, 2020, at the age of 81.
Much loved father of Cathy (Tony), Vicky, Michael, Patrick and Danny (Dawn Marie). Cherished grandfather of Darby, Addison and Grady. Ron's dedication to public service spanned more than five decades, beginning with a distinguished 25 year career in the RCMP. Thereafter he worked tirelessly as the Executive Director of Alberta Dangerous Goods Control and, later, Emergency Management Alberta.
He was proud of his pioneering work in the field of emergency response, with many of the systems put in place in his time providing the safety framework Albertans have relied on to this day.
A loving father, Ron will be fondly remembered as a fan of hockey, as well as for his wisdom, work ethic and dry sense of humor.