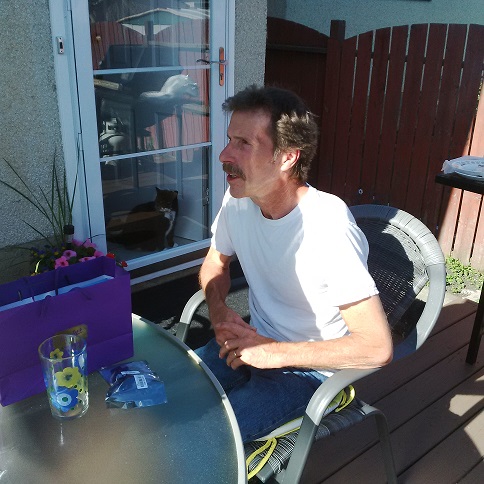 Roscoe Richard Robson
February 22, 1958
-
August 8, 2021
On Sunday, August 8, 2021 at 10:55 PM, Roscoe Richard Robson passed away unexpectedly of heart failure.
Roscoe was a highly active and skilled man who held himself to the highest standards regarding his own life and works, while being incredibly open and forgiving towards everyone else, almost to a fault. He was a master carpenter and critical thinker, however he acquired many skills and talents, excelling in nearly all of them. It seemed there was no problem he could not tackle, physical or otherwise. He was an extremely hard worker and took pride in his accomplishments.
His hard work and high standards also crossed into his personal life, as he was always happiest when solving problems for his friends and family. At all hours of the day people would call him for help for anything from a leaky roof, to engine troubles, to legal matters. And every time he would show up with his tool box and a smile. Usually he would fix the issue in minutes and spend the next several hours chatting over a coffee.
Friends often joked that Roscoe never rested a day in his life, and it seemed true. However he always had time for his family, whether it be watching hockey with his daughter, talking about cars with his son, or unsolicited favours and gestures for his wife. Roscoe truly loved his family, and his family truly loves him.
Roscoe is survived by his wife Cheryl, son Ryan, daughter Crystal (Brandon Bellemare), Brother Raymond (Tammy), Sisters Darlene (Stan Mumby), Valerie (Jim Dafoe), and Diane (Brian Nowoselski) as well as many dozens of extended family and cherished friends.