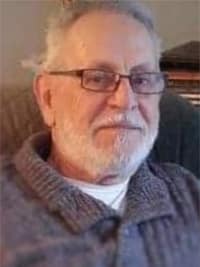 Russell Joseph White
Russell Joseph White, a loving husband, father and grand & great grandfather passed away on Saturday, July 18, 2020 at 12:01 am, at the age of 85.
Russell is survived by his wife, Tonia; sister Carol and husband Sandy; daughter Barbara and husband Todd; son Steven and wife Brenda; granddaughters Victoria and Vanessa; grandsons William and Samuel; great grandchildren Kaden, Kiara, Elaina and Leighton.
Russell was born in Trenton, N.S., on July 25, 1934, to James & Vina White. He spent 23 years in the military, and spent the remainder of his life with Corrections Canada, Canada Post and Pipestone Berry Farm. He enjoyed to work.. always, and on everything.
He will be deeply missed by his friends, family and all who knew him.
A celebration of love and life will be held on July 25, 2020 from 1-4pm at Pipestone Berry Farm. 256073 Township Road 472A. Please join us to celebrate what would have been his 86th birthday.