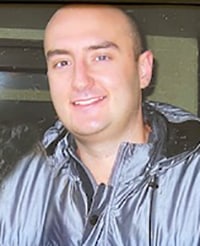 Ryan Michael Lysakowski
Honouring
Ryan
Ryan Michael Lysakowski, of Edmonton, Alberta, passed away on Monday, August 31 at the age of 38.
His childhood and teenage years were filled with hockey games, music lessons and presenting his exemplary school essays off a blank sheet of paper. He was intellectually and musically gifted, and spent years pursuing his passion of playing guitar, drums and percussion instruments. For Ryan, these many impressive skills were second nature. All he had to do was listen to a song and he would be able to play it by ear. His incredible wit and sense of humour were contagious and something everyone appreciated about him.
Ryan had a heart of gold, a rare and special kindness and a grandiose outlook on life. To Ryan, anything was possible - he often made it seem like he was invincible. You could always count on him for a positive perspective, words of encouragement or a gentle yet powerful hug. He believed in, and supported, everyone around him. It didn't matter who you were, you were worth Ryan's time. These endearing qualities are just some of the many beautiful pieces that made Ryan who he was.
Ryan is, and was, loved by his family and friends. He was taken far too soon, but he will forever be remembered as the kindhearted and caring son, brother, grandson, nephew, cousin, uncle and friend.
We love you, Ryan.