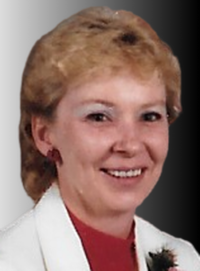 Sandra Ann Laushway (nee McLean)
August 4, 1948
-
November 19, 2022
"When someone you love becomes a memory, that memory becomes a precious blessing."
It is with deep sorrow and much love that we mourn the peaceful passing of our cherished sister, aunt, and friend, Sandra Ann Laushway of Wabamun, Alberta on November 19, 2022, at the age of 74 years.
Sandra has left a legacy of love and is remembered and deeply missed by her brother, Jimmy (Joan) McLean, brother Barry (Yvonne) McLean, sister Sharon McLean, her nieces and nephews, Jack Stein, Randy McLean, Lisa (Todd) Alexandre, Jyllis McLean (Rob), Cody Brix and Kathryn Brix (Derek), many great and great-great nieces and nephews, cousins, extended Fairburn, McLean and Laushway family members and by many friends. Also missing Sandra and entrusted to the care of family, is her much adored furry "kid" and sidekick for the past 10 years, her special Miss Missy.
Sandra was predeceased by the love of her life and husband of 50 years, Ron Laushway, her parents, Les and Ann McLean, her in-laws Gladys and Bert Laushway, brother-in-law's, Ron Brix and Peter Laushway and nieces, Bonnie Stein and Kayla Brix.
Sandra, lovingly called "Sam" by husband, Ron, was born in Regina, Saskatchewan. She happily spent her childhood years living in Prince Albert and visiting the family sawmill sites in Montreal Lake and Christopher Lake where she was dubbed "Ping Pong" by a favorite camp cook. As to the story behind the name … she didn't tell.
Following the family's move to Valleyview, Alberta in the late 50's, Sandra spent her teenage years attending school and making lifelong friends and memories. She loved the music of the 60's and could often be found "jiving, twisting, doing the hitchhiker and the swim" in the living room or listening to a transistor radio into the late hours of the night, much to the consternation of her Mom and Dad.
Sandra then struck out on her own, completing her education and working in Grande Prairie, Alberta where, in not too long of a time, she was swept off her feet by the charming and unpredictable, Ron. A favourite memory of their courtship is that of Ron, arriving at Sandra's home on horseback. It was a sight to behold for her curious and surprised neighbours! She was soon whisked away to Halifax, Nova Scotia, where Ron had family and special memories of his youth. So began their journey and a story of 50 plus years of laughter and a true, enduring love.
Ron and Sandra married on August 3, 1968 in Halifax and cherished the time shared with Ron's mother, Gladys before their return to Alberta. They spent several years in the Valleyview area, with Ron working as a heavy equipment operator and Sandra employed in the Medical Records department of the Valleyview General Hospital. She had many fond memories of her co-workers and time there. In the mid 1970's, Edson, Alberta became their home and it was there that Sandra began her career as a civilian member of the RCMP, working as a Telecommunications Dispatcher in the Edson Detachment and then in the Edmonton K-Division OCC. Sandra loved her work and her career spanned 20 years before she formally retired in 2009. It was during these years that Ron and Sandra, along with several cherished pets, found and settled in their forever home in Wabamun, Alberta.
Closest and dearest to Sandra's heart was the time she shared with family, countless Sunday dinners, long weekends and the holidays which she loved, one year dressing as Santa to surprise her niece. That was a moment to remember! Sandra and Ron were a very special Auntie and Uncle and shared a unique and wonderful bond with their nieces and nephews and could often be found during summer vacations with kids in tow. They instilled in them, their love of the outdoors, of camping, boating, fishing, bonfires, wiener and marshmallow roasts, and more often than not, a few life lessons were taught along the way. The joy, fun, love, laughter and a few "incidents" they shared will be long remembered as the "very best" of times.
Friendships, too, meant the world to Sandra and she would often tell "stories" of those friendships and of experiences had with her many co-workers through the years. These words ring so true: "A wicked sense of humour, a kind soul and fierce when needed". Sandra was a great cook, an immaculate housekeeper (just be sure to call before you visit), a lover of cheeseburgers with fries and gravy and maybe a few sweet treats! That was indeed our Sandra! While petite in stature and often without socks, Sandra was mighty in heart, in spirit and in her convictions. She did not hesitate to speak out or advocate for a cause she believed in. She was compassionate, caring and protective of those she loved. Our sweet Sandra was "one in a million".
To honour and respect Sandra's request, no formal memorial service will be held.
Memorial Donations may be made in Sandra's name to a charity of one's choice.
The family wishes to send a special thank you to Sandra's friend, Bonnie, for her caring and support during the days before Sandra's passing.
Final arrangements have been entrusted to Trinity Funeral Home, Edmonton, Alberta.