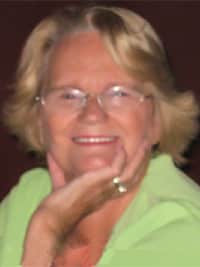 Sandra Reid
Sandra was a remarkable woman, wonderful wife of 50 years, compassionate friend... an outright feisty and hilarious lady.
She was Paul's wife and Best Friend. She was Sheila and Craig's Mom. She was Nana to her three gorgeous granddaughters, Kayla, Megan, and Emily. She was Sister to June, Shirley, Dick, Rye and Al. She was also a twin!
While sharing all her love and concern with her family, she also showed compassion and love for others through her nursing and volunteer work at the women's shelter. Although she never really did enjoy road trips, she went on several over the last few years with her husband Paul. She loved spending time with her family, especially during holiday and birthday celebrations.
THANKS FOR THE MEMORIES
Celebration of Life
2:00PM Wednesday April 11, 2018
Heartland Alliance Church
53105 AB-21, Sherwood Park, AB T8A 4T7