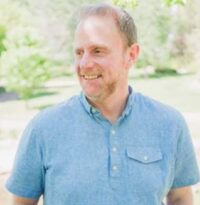 Shane Allen MacInnis
November 28, 1973
-
March 22, 2022
It is with tears of sadness that we announce Shane's passing on March 22, 2022.
He will be greatly missed and lovingly remembered by his wife, Thess (Maritess) Benito MacInnis, his step-daughters, Chelsea & Leslie Maningat, Edmonton, AB, his Father, John MacInnis, Glace Bay, NS, his brother, Scott MacInnis, sister in-law Kelly Barker, his nephew Angus, his niece Gracie, Lunenburg, NS, together with extended family and many, friends.
Shane is predeceased by his Mother, Sharon MacInnis (2020), and Shane's former spouse Goldie (Pawandeep) Kaur Virk (2009).
Shane was a military brat, born in Halifax, Nova Scotia, He grew up in Shearwater, NS, Ottawa and Trenton, ON. Shane was a talented student, skipping grade 3 and enrolling in a gifted program at an Ottawa High School. He studied Engineering at McMaster University and was a proud member of the Phi Delta Theta Fraternity. He graduated from Mohawk College with a Business Marketing Diploma, and he later became a trained welder taking courses through NAIT in Edmonton.
Shane was able to pick out his neon t-shirt in the crowd shots of Kim Mitchell's I am a Wild Party video. In his youth, he was a wild party, the life of any party, and a person other people wanted to be around all the time.
Throughout his career, he was someone who always greeted people with a kind smile and a genuine handshake or hug. Shane's career included various sales positions; he was a welder and member of the Boilermakers 146 Branch where he worked at the Edmonton Exchange; he served as the Director of Operations at Crunch Fitness; and he was a Primerica Financial Services Representative.
Shane loved the outdoors, the cottage life, and Nova Scotia. Throughout his life he spent happy times enjoying the cottages of others, and in 2017 was able to achieve his dream of cottage ownership by purchasing a cottage with his family in Nova Scotia.
Shane was a fan of the NFL, hockey, music and the hilarious shows of Trevor Noah & John Oliver. He was a Cheesehead, an Oilers fan, and had a special fondness for The Tragically Hip, who he was fortunate enough to see live many times.
Shane's Celebration of Life Service will be held Sunday, April 24, 2022 at 1:30pm MST in Southminster-Steinhauer United Church, 10740 19 Ave NW, Edmonton, AB T6J 6W9 and will be shared thru livestream "https://ssucedmonton.com/live" to allow many people to pay tribute.
In lieu of flowers, donations can be made in Shane's name to the University of Alberta Foundation – The AB Transplant Innovation Fund, or a charity of your choice.