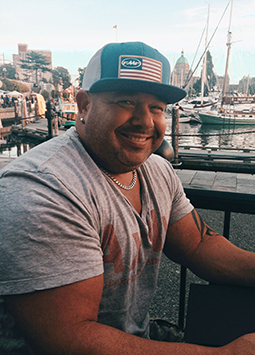 Shane David Ashmore
March 3, 1974
-
November 10, 2021
It is with great sadness that we announce the passing of Shane David Ashmore, age 47, on November 10th, 2021, surrounded by those he loved the most.
Shane is survived by his loving wife Lisa Johnson, mom Claudette Ashmore, nieces Heather Allan and Maitraya Ashmore, grandpa Claude Gould, father-in-law David Johnson, mother-in-law Cheryl Johnson, brother-in-law Blair Johnson (Melissa Francis), as well as many aunts, uncles, cousins and numerous friends.
Shane was born on March 3rd, 1974, in Whitecourt, AB. He grew up enjoying dirt biking, snowboarding, snowmobiling and football in a family home that was filled with love.
Shane was determined, intelligent, kind, caring and a very hard-working entrepreneur. He loved all animals, especially his and Lisa's chihuahua Molly. Molly went everywhere with Shane and Lisa, Molly held a special place in Shane's heart.
Shane was not only a generous man within the communities he supported, but also with the time he spent with the people he cared about. He touched the lives of so many people across the world. Lisa and Shane travelled extensively together as Shane loved to experience new things, try new adventures, and learn new cultures. Even after meeting Shane for only 5 minutes, his kindness created a great impact on everyone.
Shane's family would like to thank Fox Flight Medivac for getting Shane back to Canada from Mexico. We would also like to express a big thank you to everyone who donated to the Go-Fund-Me to help with all the unexpected expenses, and finally a thank you to the staff of University of Alberta Hospital ICU.
Life will never be the same without Shane, but we take comfort in knowing how much of an impact Shane made on those around him, and that he lived life to the fullest. Shane will live on in the hearts and memories of so many people around the world.
Shane was predeceased by his dad David Ashmore, sister Trinity Ashmore, grandparents Ronald and Mildred Ashmore and his grandma Vivian Gould.
There will be a private family celebration of Shane's life at a later date.