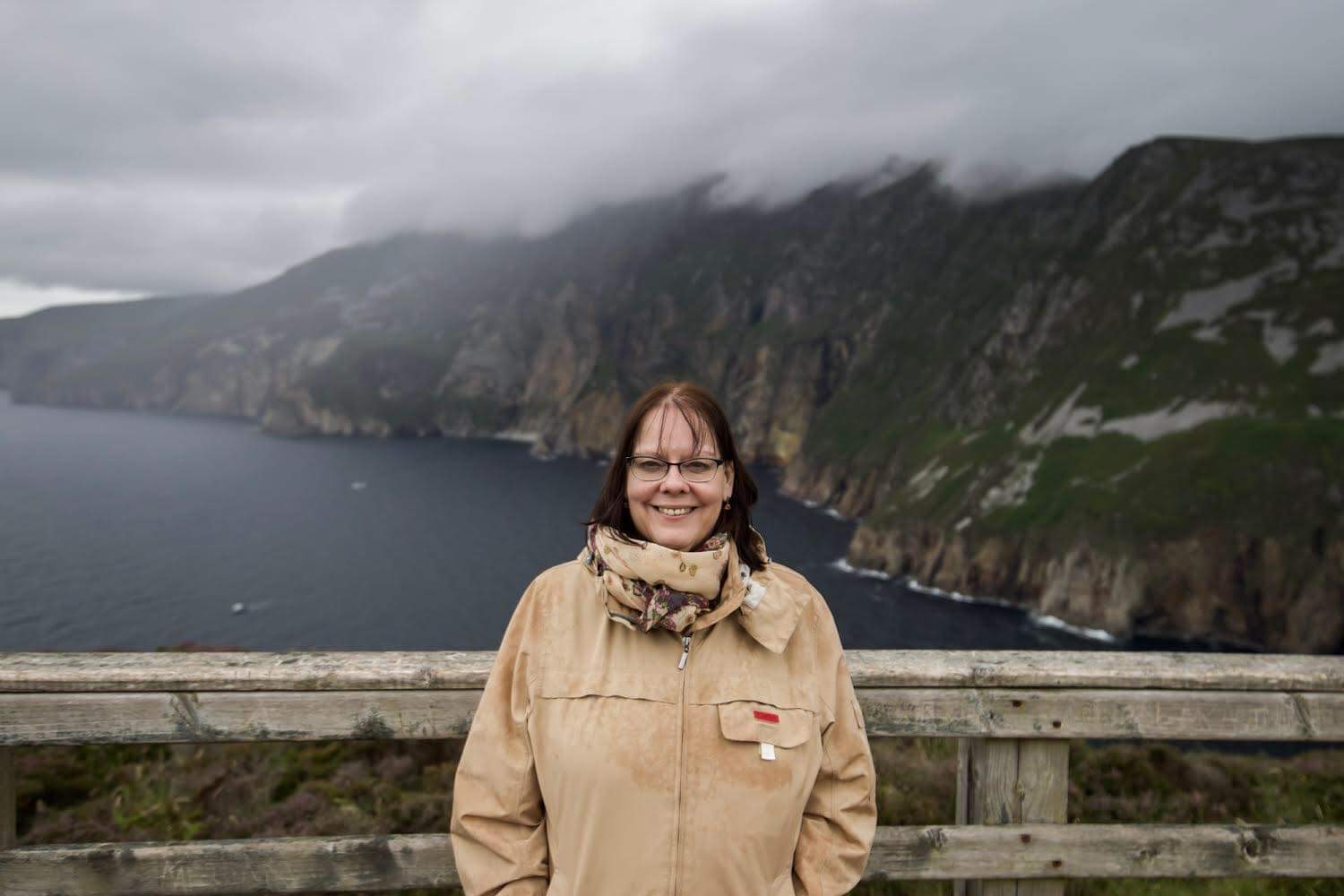 Sharon Smit
February 18, 1958
-
July 5, 2021
Sharon Maureen Smit (Luney)
It is with great sadness and a shock we have to say goodbye to our mother and grandmama Sharon Maureen Smit (Luney). She was born February 18th, 1958 in Winnipeg, Manitoba. She was the third child to her Mother (Marie Luney) and Father (William Luney Jr.), along with her siblings: sisters (Suzanne and Joanne) and brother (Bill). Also, to include in her childhood household was her caregiving grandmother (Annie Dryden) who was a great example of love. She was raised in Ste. Anne, MB. During her childhood the family often made trips to a cabin in Morrison, Ont., Montreal, QB., Rainy River, Ont. and Old Orchard, NY.
In the late seventies, she made the move to Lethbridge, Alberta to attend Lethbride Community College and studied Renewable Resources Management, Environmental Sciences. She made a trip to Arizona with her classmates. During her college years she came to faith. She met her future husband Eppo Smit in her final month in Lethbridge. After her time at college, she was hired on by Fisheries and Oceans. For three months she lived in the Northwest Territories. In August 1981 she made a trip across Canada. She married Eppo in Winnipeg, Manitoba in October 1984. Their honeymoon was spent in Holland and then the following year they made a trip back to Europe in 1985 to explore other countries.
In 1986, as an expecting couple, Eppo got a job transfer with the Westin Hotel and they moved to Edmonton, Alberta. Thus, Edmonton became Sharon's home away from home. She dedicated her time as a devoted mother to her three children Danielle (1986), Trevor (1987) and Ashley (1989). She was the utmost caregiver. She was a woman of faith and a parishioner of St. John Bosco Parish.
In 2002, Sharon re-entered the work force and became one of the few to actually work in her field. She worked as a Laboratory Technician B. at AGAT laboratories for the last 10 years. There she is remembered as a friendly face, always the first to greet everyone in the morning. She had an eagerness to deeply know those she was surrounded by and always wanted to develop meaningful relationships.
Later on, Sharon became a loving grandmother to her three grandchildren Jaden (2010), Ethan (2012) and James (2014). Friday evenings soon became the routine for her grandsons to meet up at Grandmas house for hugs and kisses, treats, movies and often sleepovers. Just as she took the time to lay with her children at bedtime, she would lay with her grandsons with story books, life stories, prayers and singing "You are my Sunshine".
She divorced in 2011. However, she remained in the family home in the Kirkness neighborhood of Edmonton with daughter Ashley and grandson Jaden. Her home was always open to family and friends. She was a great host, always offering snacks and treats to anyone wanting to visit. She had a warm embrace and genuinely cared about others well-being. She was so nurturing and greatly appreciated God's creation in people and nature.
She put great effort into reaching out over the phone to loved ones. A small fraction of the people she had been in constant close contact with are the Dryden's, the Quinn's, and the Kahera's and many others. Being loyal to her family, all her vacation time was spent travelling back home to visit family in Winnipeg, MB. In 2019, she was gifted by her son Trevor, a trip for the two of them to experience Ireland together. She was elated to see her heritage and embrace the culture. She had plans to return again one day. She has also traveled to Los Angeles, California, Las Vegas, Nevada and Jamaica with her daughters. There were occasional road trips to the mountains of Alberta.
As family was her biggest priority, her family support combined with her faith gave her the strength and willingness to persevere in any circumstances. This was especially true during the time she was hospitalized due to complications from Covid in May 2021. She overcame being ventilated, having a tracheotomy, and got discharged to home Thursday, July 1st. Unfortunately, she passed away July 5th, 2021, at age 63.
Family is a gift. The best gift we ever received was our mother. She taught us so many valuable life lessons. Best of all she taught us how to love. We are so very proud to call her mom. Mom was a wonderful mother, friend, sister, aunt, grandmother and so much more!
She is survived by and those left to cherish her memory are her three children Danielle (Chris) Rosborough, Trevor Smit and Ashley Smit. Her three grandsons. Her Sisters (Suzanne Sharp and Joanne Luney), her brother (Bill Luney), brother in-law (Jim Molar), sister in-law (Cory), Cousins (Patti, Donna, John, and Terry) and numerous nieces and nephews. She is predeceased by her Father (William Luney Jr., 1989 ), and Mother (Marie Luney, 2017), also brother in-law (Barry Sharp), Aunt and Uncle (Lorraine and Gordon Dryden) and cousins (Kathy and Lauren Dryden).
Sharon was tenacious, persevering, determined, soft, loving, kind and above all a mother to admire. Her hobbies included journaling, reading books, gardening, and crafting with cardstock paper.
Portions of her remains will be released at Moraine Lake, Alberta and the rest will be laid to rest at Green Acres Cemetery in Winnipeg, Manitoba, alongside her family. Her heart was always in two places so it is fitting she will remain in two places.
We love you forever Mom/Grandma. Thank you for the gift of knowing Jesus. Knowing you are in Heaven makes this all so much easier. Thank you for being an example of love, care, kindness, gratitude, thanksgiving, and gentleness. Always in our hearts.
Jesus says " Come to me, all you who are weary and burdened and I will give you rest. Take my yoke upon you and learn from me, for I am gentle and  humble in heart, and you will find rest for your souls. For my yoke is easy and my burden is light " Matthew 11:28-30