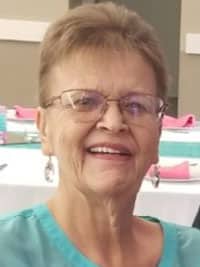 Shelley Denise Scott
September 26, 1961 – January 15, 2019
We are mourning the unexpected loss of Shelley Denise Scott at the age of 57, on January 15, 2019.
Shelley will be missed dearly by her husband David, her daughters Lindsay and Kelsie, her granddaughter Twyla, as well as many other family members and friends.
She was more than a mother to her two daughters; she was a mother to anyone who came across her path. If you were a friend, you were also family. She was kind, caring, and willing to help anyone in need.
Shelley loved playing with Twyla, and having friends and family over for backyard barbeques. Her heart and home were open to everyone. We will miss her laughter, her wonderful baking and cooking, and singing along with all the songs she knew.
A celebration of life will be held at a later date.