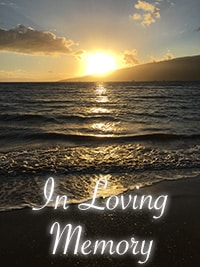 Shirley Ann Elliott (nee Wilson)
October 29, 1940
-
November 8, 2022
It is with heavy hearts that the family of Shirley Ann Elliott announce her peaceful passing on November 8,2022.
Shirley will be lovingly remembered by Ross, her husband of 61 years, children James (Madeleine)
Elliott, Jeffery Elliott (Shannon Loutitt Elliott) and Susan (Jonathan) Grenz, grandchildren Josiah Elliott,
Raechel (Kris) Wuthrich, Aleah Elliott, Samson (Molly) Elliott, Anna Elliott, Jesse Grenz (Iane DaSilva Grenz) and Phoebe Grenz, great-grandchildren Rori Wuthrich, Brody Wuthrich and Maya DaSilva Grenz, siblings Beverley (Robert) Conroy, Patricia (Arden) Hoel, sisters-in-law, Colleen Wilson and Elaine Sharp as well as her friend Barb Elliott and numerous nieces and nephews.
Shirley is predeceased by her parents Caroline and Milton Wilson, brother LeRoy Wilson, mother-in-law Thelma Elliott and father-in-law Norman Elliott and sister-in-law Dorcas (Elliott) Lastiwka.
Shirley was born in Davidson, Saskatchewan and her early life was spent in various communities in that province, moving often as her father was employed as a station agent with the CNR. She had a zest for life and loved people, singing and dancing. After completing high school, Shirley trained to be a Nurses Aide. She cared well for people physically but also with her heart. In 1961, she married Ross and lived in Mayerthorpe, Crossfield and Camrose before they settled in Edmonton. She worked for many years as a Dr's. receptionist, an administrative assistant at Taylor University and a receptionist for Campus Crusade for Christ. She adored her children, grandchildren and great grandchildren and was never happier than when she was with them. She loved her brother and her sisters with all her heart. She counted it a special gift when the 3 gals were able to be together for 4 1/2 days this past July. Shirley will be remembered for her generous and loving heart, scrumptious cooking and baking, her love of "clean", her love for her pet dogs and cats, and her soft and gentle nature. Her personal relationship with Jesus shone through in her life and we know with confidence that our loss is heaven's gain.
A celebration of Shirley's life will be held at a later date.
In lieu of flowers, donations may be made to the Grenz Family Scholarship at Palm Beach Atlantic University Development Office, Box 24708, West Palm Beach Florida, 33416-9893 or ShareWord Global (previously known as The Gideons) at Box 3619, Guelph, Ontario N1H 7A2