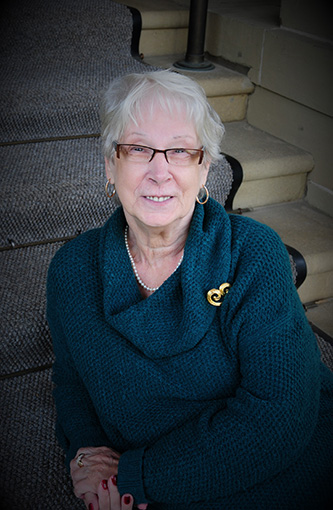 Shirley Marie Kachmar
July 11, 1947
-
December 9, 2021
It is with a heavy heart and profound sadness, that I announce the passing of Mum, Shirley Marie Kachmar, on December 9, 2021.
    Daughter of Steve and Mary Kachmar. Mum to Krista, Curt (Sheena), Shane. Baba to M'lynn, Hanah, Shayne, Mila, Nicole, Marissa, Natasha and Michael. Sister to Ken (Leslie), Barry (Connie), and Sharon (Arnold). Auntie to many, many nieces and nephews.
    Mum spoke fondly about being reunited with her dad, Steve. Also with Larry B, Mary S, Richard S, Mary Semeniuk, Lawrence B, Joanne C, her pet pig and of course George Jones.
     Mums career had many titles, those of which were hairdressing, teaching, retail, then wrapping up with Jewelry retail. Mum had the awesome skill of baking, gardening, and putting together the most amazing and memorable Christmas and Easter dinners. Mum loved to dance and enjoyed her music, especially Country. This love brought her to many concerts of favorite artists and eventually a trip to Nashville. In her earlier years, you'd find Mums laughter and silly antics, at the lake, organizing community hall parties with the Coswans, weekend canasta gatherings or sitting at one of our ball games cheering us on, and/or giving the ump shyt. Mum never held back on if something needed to be said, she'd let you know, and I proudly carry this trait.
     Mum had this spectacular light, and if you were blessed to be in any part of Mum's journey, she shared that, gifted to you, this special light.  This radiance was extremely bright and I treasure the power and quality of this light she transferred to myself and my kids.
     Mum spoke with grace, style, and in great detail about her wishes. Her ideas are/were untraditional, she had not wanted a sad funeral with prayers, and was quite particular on the season. Cremation has taken place, and an amazing Celebration of Life, for Mum, will take place in the Spring, followed by an inurnment  at St Michael's Cemetery in Edmonton.  Place and time to be announced at a later date. Mum did not want 'sad' colors, for her Celebration, but rather everyone be comfy, of course, and wear pajamas. Mum also felt that it is necessary for everyone attending, to receive gum, because in Mums' words 'It helps with stress and anxiety'......classic Mum
     Special thankx to the amazing people at Norwood Capital Care, that helped Mum at the end of her journey. And lastly, I need to mention, and I am forever grateful to Tillie, for helping Mum remove the sadness and sorrow that she carried in this lifetime.
    Much love, and bless'ed be.
     "Вічная Пам'ять"