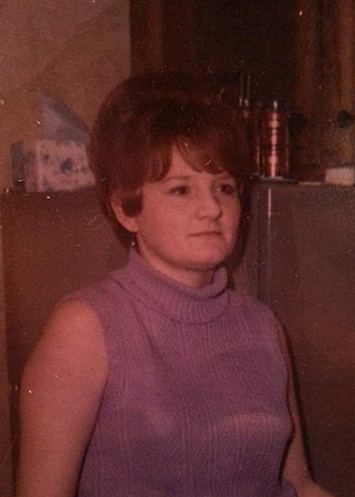 Shirley Marlene Baden
December 23, 1944
-
November 12, 2022
It is with heavy hearts and profound sadness that the family of Shirley Marlene Baden announce her passing at the Norwood Hospice in Edmonton on Saturday, November 12th, 2022.   She is survived by her sons, Brian Cabelka (Fritz), Allen Cabelka (Sandra) and Darren Cabelka (Krista), her brothers, Dale and Gerald.  She was blessed to have grandchildren; Victoria (Gilwynn), Janessa (Trever), Khristian, Michael (Samantha), Wynne (Remi), Paul, and Matthew as well as her great grandchildren, Bennett, Winslo and Takoda.
Shirley was predeceased by her parents Clarence and Ruby Baden.  Sisters, Brenda, Bonnie, Donna and her brother, Donnie.
Born in Lacombe, Shirley spent most of her childhood and adult life in Mirror.  She attended school in Mirror.  Shirley had a beautiful, loving spirit.
Shirley was surrounded by her family and friends with much love throughout her most recent health decline.
The Cabelka-Baden families sincerely thank all the medical and nursing staff at the  Lacombe hospital, Royal Alex hospital and the Norwood Hospice in Edmonton who worked tirelessly in caring for Shirley.
A funeral will be held at a later date.
Memorial Donations may be made in memory of Shirley Marlene Baden to the Norwood Hospice or a Charity of your choosing.