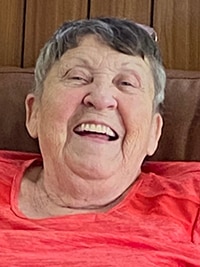 Shirley Prokopiuk
November 19, 1945 - December 28, 2020
Peacefully on December 28th, Shirley Prokopiuk lost her battle with colon cancer.
Shirley is survived and will be dearly missed by her daughters Sabrina, Krystal, and Nicole; grand sons Kyan, Kaiden, Connor, and Jacob; along with numerous close friends, relatives, nieces, and nephews. Shirley was predeceased by her husband Tony, both parents, brothers Dave, George and Andy, and sister Lorraine.
Shirley's was a life well lived! Never shy to share her feelings or her opinion on a topic, her love for music, dancing, family gatherings, and a clean house made life special. Shirley always commented how much she enjoyed her career and working, managing numerous Delis at Superstore in Winnipeg, Manitoba. However, life became far more adventurous once she retired and moved to be close to her grandsons, all whom she treasured and loved dearly.  Remembering Shirley is so easy, saying goodbye and missing her will be the hard part.
A private family committal service will be taking place.
In lieu of flowers, donations can be made in Shirley's name to Sabrina's residential care and day support organization, the Lo-Se-Ca Foundation
215-1 Carnegie Drive, St. Albert, AB T8N 5B; Ph: (780) 460-1400
or online here: https://www.canadahelps.org/en/dn/28318