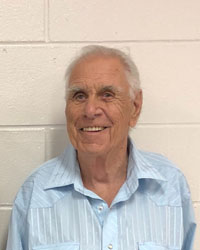 Stanley Winston Bray
It is with heavy hearts that we announce the passing of Stan Bray on December 10, 2020 at the age of 76.
He will be sadly missed by his loving wife Donna of 52 years; his daughter Lorna (Randy) and son Calvin; his granddaughters Courtney (Dane) and Casandra; his great granddaughters Kinsley and Kaycee. He was predeceased by his parents Ruby & Andrew Bray, and five brothers Bud, Dennis, Melvin, Gordon & Sandy.
Stan leaves behind many treasured memories of miles on the road, a love for classic country music, social gatherings with family and friends, and Valemount quad/camping trips. He had a love for supervising all things and enjoyed putting younger guys in front of the wheel of a big rig and telling them to drive. He was always up for debates and willing to share his point of view, and a good ole rhyme.
In lieu of flowers, memorial donations can be made to the Alberta Cancer Foundation or charity of your choice.
Due to Covid measures, the immediate family will hold a small gathering.