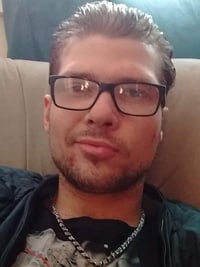 Stefan James Hayman
Stefan was born in Edmonton, AB on June 19th, 1991 and passed away on April 22nd, 2020.
Stefan was predeceased by his grandparents Bill and Lillian Warren of Edmonton, AB, his brother David Hayman, and his father Steve Hayman.
Left to mourn Stefan's passing is his son Conner; Mother Brenda and stepfather Brian Krahn of Spruce Grove, AB, sister Tasha Hitchcock and brother-in-law Mike Hitchcock, and brother T.J Hayman. He also leaves his 3 stepbrothers: Devan, Tristan, and Geordi and a stepsister Lacee as well as many aunts, uncles, cousins and friends.
Stefan had future plans to become a professional truck driver.
Cremation will take place and a private family service will be held at a later date.