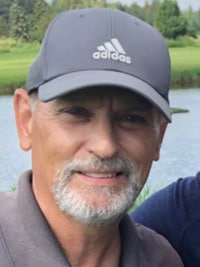 Steven Alexander Knebel
October 10, 1953 - August 5, 2020
Steven passed away suddenly and unexpectedly on August 5th, 2020 at the age of 66, while he was golfing in the Senior Men's Club Championship at Victoria Golf Course. Steven is survived by his wife of 34 years, Cindy, and their two children, Alex (Reggie) and Brett (Jessica), as well as his siblings Suellen, Lu-Anne, and Murray. He is predeceased by his parents, Gordon and Marilyn.
Steven was a thoughtful, dedicated, and caring man who loved his family fiercely and would do anything for them. He was very proud of his children and their accomplishments. He previously worked as an Environmental Health Officer for Alberta Health Services until his retirement in 2016. He was an excellent golfer and loved sports, taking his family on road trips to California, and spoiling his dog, Chico.
We will deeply miss our Dad, husband, brother, uncle, and friend. We love you so, so much and will cherish and carry with us all of the memories we are grateful to have shared with you. You will continue to live in our hearts forever and we will carry your strength, laughter and love with us always.
Steve's family would like to thank those who attempted to resuscitate him. His life will be celebrated in a private family gathering.