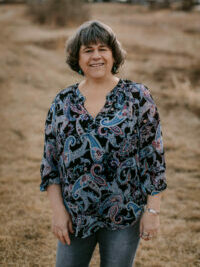 Tammy Leigh Rusin
June 22, 1967
-
May 15, 2021
It is with deep sadness that we announce the death of our loving mother, daughter, sister and friend, Tammy Leigh Rusin. Tammy passed away peacefully on Saturday, May 15, 2021 after a strong and courageous battle against cancer at the age of 53.
Tammy is survived by her father Ian Pandachuck (Cathy), her brother Rick Pandachuck (Janette), her sister Cheryll Schunter and her three beloved sons: Casey Rusin (Melanie Slipchuk), Joshua Rusin and Matthew Rusin. Countless family and friends will remember her fondly forever.
Family was number one to Tammy. She had an amazing way of bringing everyone together and staying connected. Tammy was a lifelong learner who enjoyed travelling and embarking on new adventures. She loved the outdoors and spending time in her garden with those she held dear to her heart. She was a humanitarian, generous and accepting of others. Most of all, Tammy's greatest joy was her three sons. The next time we enjoy a glass of wine, try a new craft, go for a hike or play baseball we will think of Tammy, smile and laugh in memory of her. We are so blessed to have had her in our lives.
Due to current COVID-19 restrictions, Tammy's Celebration of Life will be held at a later date.
We ask that in lieu of flowers/gifts, please consider making a donation to the Cross Cancer Institute in memory of Tammy.