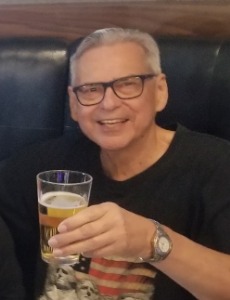 Teddy Wayne Dankowich
February 20, 1950
-
September 17, 2022
On Saturday, September 17, 2022 at 4:09pm, our amazing dad took his last breath and went to meet our mom in heaven. We are completely devastated. His wife (our mom) of over 52 years passed away 26 days earlier and are now together with each other for eternity. We all have a new angel protecting us. Our dad was an incredible person. He was the strongest, wisest, most compassionate role model us kids could have asked for. He taught us everything he knew from tying our shoes to coaching us in every sport to driving a car and home repairs. He showed us how to care for our things and each other. He would give his last dollar to anyone who needed it. He would give the shirt off his back as long as he knew he was helping. He loved making people laugh and his jokes will live on forever. He loved entertaining and making sure everyone always had a "stiff drink". Our dad always made sure that we never went without the best of everything as kids and adults. Ted had the biggest heart. Dad loved being with his family playing games or trivia and travelling. He could be pretty stubborn at times, and we guess that's where we get it from.
Ted worked as a plastics engineer for over 30 years and then as a commissionaire when he retired. He always loved being around people and checking out new places.
He will be joined in heaven by his beautiful wife (Lynda Dankowich (Haniak)), mom (Emily Dankowich), dad (Michael Dankowich), sister (Barbara Dankowich) and nieces (Karen Haniak and Karen Ofner). Ted leaves behind heartbroken his daughter Leah Letki (Chris Letki), son Tyler Dankowich (Lisa Hansen), nephew Jason Haniak (Yvonne Haniak and grandson Rocque Haniak), niece Colleen Haniak and granddaughter Heidi Bundschuh, sister Jean Ofner, nephews Gerald Ofner and Darren Ofner (KitLing Ofner).
There will be a celebration of life with his wife Lynda but, as per their wishes, it will take place at a later date as they wanted us to have time to heal our hearts. We will let everyone know when this will occur.
Rest in peace handsome Daddy, and thank you.
Teddy Wayne Dankowich February 20, 1950 – September 17, 2022