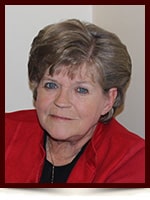 Thea Jewkes
1944 - 2015
Theadora Jewkes of Edmonton, Alberta passed away suddenly in her home on Tuesday, January 06, 2015 at the age of 70 years.
Thea enjoyed her retirement, travelling throughout Canada and the U.S.A with her Husband Leon before his passing in February 2013. She loved entertaining and spending time with family and friends. Thea will be lovingly remembered by her daughter Deanna (Shane), son, Jim (Joan), daughter, Sandie (Blair) and their four grandchildren; as well as by her Mom Susan Dezwart, sister Shirley Jones, brother, Clarence (Audrey) Dezwart ), and brother John (Carrol) Dezwart. Also left with cherished memories of Thea are many nieces, nephews, extended family, close friends and two grand-dogs.
Thea was predeceased by her Dad Theo Dezwart and sister Michelle Imbeau.
In honor of Thea's life, a gathering will be held at 2923 - 111A Street, Edmonton, Alberta on Saturday, January 17, 2015 at 2:00PM