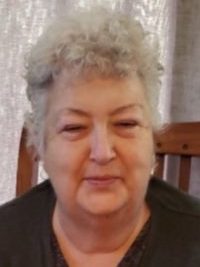 Therese Olive Bishop
Therese (Terry) Olive Bishop passed away on August 9th, 2019 at the age of 63.
Terry will be dearly missed and forever remembered by her two children, Christopher and Joanne; her six grandchildren: Corbin, Kyra, Jesse, Ruby, Emmett and Benjamin. She was predeceased by her husband Roger on September 3, 2005.
Terry was a very talented lady with many hobbies. She loved to quilt crochet and many other crafts. She also had a long career at extended care ,as an LPN for 35 years. She will be greatly missed in all our lives.
Funeral Service
1:00PM Friday September 20, 2019
St. Edmund's Roman Catholic Church
13120 116 St NW, Edmonton, AB