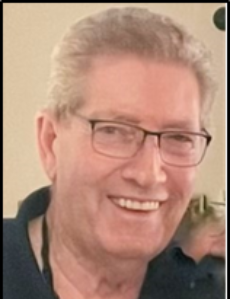 Thomas Robert Gallacher
November 19, 1939
-
October 25, 2023
It is with great sorrow we announce the passing of Thomas (Tom) Robert Gallacher on October 25, 2023.
Tom was pre-deceased by his wife, Doreen of 63 years and is survived by his two sons Tom (Allison) and Doug and three daughters Joanne, Dianne (Bob) and Dawne (Rick) along with his grandchildren Melanie (Barry), Tommy, Wendy (Pierce), Colby, Tori, Nicole (Cole) and Natalie (Braden) and two great grandchildren Cohen and Khloe. He is also survived by his sister Sharron (Bob) and three brothers Dennis, Ed and Bill (Sue).
The most important thing was his love for family and spending time with them. He also had a passion for vehicles (cars, RVs, motorcycles) of which he had many, and his love of hockey. Hockey was part of his life from being a rink rat to encouraging his sons when they played, playing in an old timer's league later in life. He always said it didn't matter who you cheered for as long as the game was good. Although deep down he was an Oilers fan through and through.
He had many careers throughout his life; he worked for the Canadian National Railways, the Edmonton Police Force (from 1960 to 1978) where he held several positions from traffic cop to a detective. After leaving the Force, he started in the oil and gas industry with Beta Well Services and branched off with other incentives after that.
At the beginning he was not a travelling man, but as life unfolded, he enjoyed travelling with his wife. He had seen much of the world, including living in Cyprus, travelling through much of Europe (England, Netherlands, Germany, France, Austria, Belgium, Switzerland, Italy, Spain, Portugal), Greece, Russia, Siberia, Kazakhstan, Jordan, Mexico and Columbia, and of course the many winters snow birding in Arizona as well as travels to many other states. They also travelled in Canada and went across country to the east coast. He also loved camping with his family around Alberta, BC and States.
Tom was a great man with a huge personality and will be missed by many. He was always ready to roll up his sleeves and provide a helping hand when asked. Whether it was helping Tom and Allison at Jackfish Lake or providing his guidance and experience all with great humour and insight.
No services will be held as he preferred to be remembered by others where they could reflect on his life and their experiences with him in private.