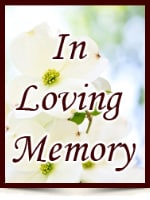 Tom Wayne Selk
May 14, 1958
-
January 1, 2023
Tom Selk of Eckville, AB, beloved son of the late Norman and Mariel Selk, passed away in Edmonton on January 1, 2023, at the age of 64 years.
Tom was born and raised In the New Dayton area.
He is survived by his brothers: Barry, Dave, Danny and Alan; his sisters, Marianne and Sharon. He was predeceased by brother Roger and sisters Norma Jean and Kathy.
A private family service will be held at a later date.