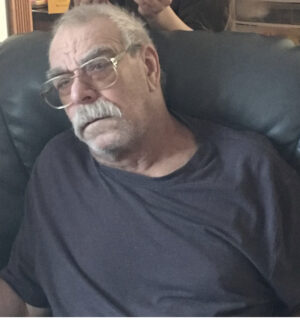 Tony Brian Budgell
June 5, 1954
-
June 22, 2022
Tony Brian Budgell passed away peacefully on June 22, 2022, at the age of 68.
Tony was born in Botwood, Newfoundland on June 5, 1954, to George and Margret Budgell.
On August 25, 1979, he married the love of his life, Gail Woolridge, and in September of 1981 they moved to Whitecourt, Alberta and together raised their three daughters, Dawn (David) Clark, Dena (Randy) Ricalton and Toni Budgell.
Tony was a quiet soul who deeply loved his family and treasured his grandchildren. Tanish, Jenny, Colbey, Joseph, Peter and Mariah. He would always tell them he loved them "the most". His love for them will always be remembered.
Tony is survived by his brother Shon Budgell and sisters Marlene (Wayne) Dean, Debbie (Jerry) Fudge, Connie (Wilbert) Chayter as well as his sister-in-law Wanda (Ray) Ellis and brother-in-law Peter (Joy) Woolridge along with many cousins, nephews, nieces and friends.
The family would like to thank Dr. Joseph and staff at the Whitecourt Health Care Centre for the compassion and care given to Tony and the family during this time.
We are forever grateful for the time shared and wonderful memories that were made. They will remain with us always.
At the request of Tony, cremation has taken place and there will be no memorial service.
"Your life was a blessing, your memory a treasure, you are loved beyond words and missed beyond measure"
Philippians 1:3 – I thank My God in all my remembrance of you.