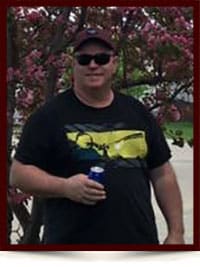 Travis Leo Cartwright
It is with great sadness that the family of Travis Cartwright announces his sudden passing away in the afternoon of August 1st, 2017, at the age of 51.  He was born on June 8, 1966 in Whitecourt Alberta and was a lifelong area resident.  Travis was an avid hockey player and golfer.  He was known for his good heart and his sense of humor.
Travis will be sadly missed by Laiwan, her three children Jenny, Gloria, Margaret, her grandchild River, his parents  Leo and June, his family Len and Sheila, Steve and Martina, Luke and Deanna, Jessie and Paul, numerous nieces and nephews and deceased by his mother June (November 21st, 1986)and brother Thomas (May 28th, 1972).
Celebration of Life
Wednesday August 9th from 12:00 to 3:00
Whitecourt Seniors Circle.
Family and friends are all welcome to attend.