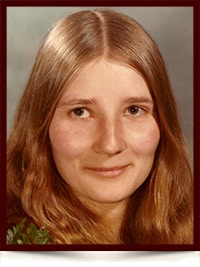 Trudie Sonja Shafer
It is with deep sorrow and much love that we mourn the passing of Trudie Sonja Shafer on October 22, 2016, at the age of 57 years.
She will be lovingly remembered and dearly missed by her sons; Jessie, Richard, Kevin and Trevor; her mother, Frieda; her sisters, Petra (Paul) and Margarete; and her brother, Douglas.
Memorial Service
Saturday November 12, 2:00pm
St John's Evangelical Lutheran Church
10759 - 96 Street, Edmonton
In lieu of flowers, donations to the Cross Cancer Institute and the Capital Care Foundation will be gratefully accepted.