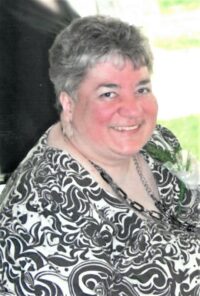 Trudy Gail Skidnook
December 26, 1962
-
February 2, 2023
Trudy passed away on February 2, 2023 due to complications from Multiple Sclerosis.
She leaves behind to mourn, her three siblings: Beryl (Kevin) Keller, Bev Kentel and Rod Skidnook.
She was predeceased by her parents Helen (2018) and Ted (1998).
Trudy's friends were such a big part of her life. She had many loyal friends over the years and they sustained her in a unique way, and good friendships last a lifetime. She touched the lives of many people with her kindness and generosity. Her friends and family will miss her dearly and she will never be forgotten.
Trudy was a loving, talented, dedicated, determined, smart, generous and brave person. Sports has always been a big part of her life. She was a very good athlete. She enjoyed playing fastball and could catch anything out in left field, her favorite position. She enjoyed playing basketball, golf, soccer, water polo, ice hockey and ball hockey. She also participated in swim meet competitions and diving club. She played handball in the nationals that took place in New Brunswick. Trudy was very talented in art, especially drawing. She loved cutting hair for her friends and family.
A very special thank you to Diane Perkins and the staff at the Edmonton General Continuing Care Centre for providing good care and support of Trudy.
At Trudy's request, there will be no funeral service.
In lieu of flowers, Trudy requested donations be made to the MS Society or Spinal Cord Injury Alberta in her memory.